When ICD-10 became effective in 2015, CMS required clinicians to use the most specific codes available. CMS stated they would not audit practices for the lack of specificity until after Oct. 1, 2016. Since this rule was implemented, we have received very few reports of audits denying claims using unspecified codes – until recently.
Unspecified codes typically end with the character .9. Examples of unspecified codes an allergist might use include common codes for gastroesophageal reflux (K21.9) and COPD (J44.9). Unspecified codes may still be used when needed, but it is important to use as much specificity as possible, as using unspecified codes may trigger audits and denials.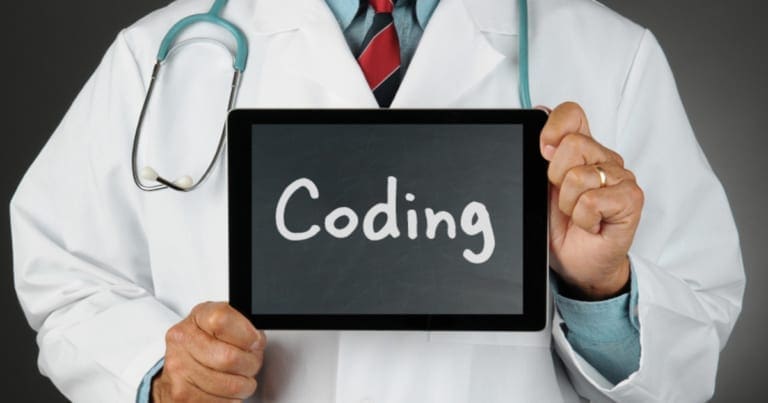 Whether you use an EHR-based automated method to generate ICD-10 codes, a paper superbill, or anything in between, we encourage you to carefully examine your ICD-10 coding methods.
Codes ending in .9 are the riskiest codes to use. Many EHR systems liberally produce .9 codes because they are the easiest to generate. Choose an alternative to a code ending in .9 whenever you can. Unfortunately, the "most appropriate" codes for GERD and COPD end in .9.
Codes ending in .89 are specific codes for conditions not otherwise specified. Examples include J30.89 – Other allergic rhinitis (including dust mites) and L23.89 – Allergic contact dermatitis due to other agents (as is appropriate for latex-induced contact dermatitis). These codes should not be subject to the specificity rules, but some insurance companies may deny them. If you get inappropriate denials for these codes, you should aggressively appeal the incorrect determinations.
Coding for a symptom and not a diagnosis is the trickiest area. Coding for a symptom should be accepted if that is the highest degree of specificity. Examples include wheeze (R06.2) and dyspnea (R06.02), but probably not cough (codes begin with R05 unless you use the code R05.9, ending in .9). If you experience inappropriate denials using these codes, appeal the claims stating that this is the most specific code for a particular patient. In most cases, if you have established a diagnosis of asthma, using a code for wheeze or dyspnea would not be advised. Have your billing staff be on the alert for incorrect denials based on the appropriate use of symptoms as described above.
The Advocacy Council recommends purchasing coding books annually. College members can get OPTUM360 coding books at special prices and free shipping. Another valuable resource is ICD10Data.com. The College's Coding Toolkit has an updated list of allergy specific ICD-10 codes, as well as our ICD-10 code-it quiz. Check these out if you have new providers or coding staff!
The Advocacy Council – ADVOCATING FOR ALLERGISTS AND THEIR PATIENTS.