This podcast miniseries is supported by an educational grant from Merck & Co., Inc.
In this, the first of three podcasts focusing on cough, miniseries host Dr. Purvi Parikh speaks with Dr. Mandel Sher and Dr. Kevin Murphy about the "true" cough reflex, the cough response and cough hypersensitivity.
We're pleased to introduce CME credit for this episode of AllergyTalk! Get credit for this episode.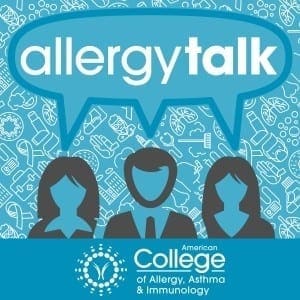 ACAAI presents this podcast for educational purposes only. It is not medical advice or intended to replace the judgment of a licensed physician. The College is not responsible for any claims related to the procedures, professionals, products or methods discussed in the podcast, and it does not approve or endorse any products, professionals, services or methods that may be referenced.